Municipality in the Liemers region, covering the villages Duiven, Groessen and Loo. Population of the municipality is mostly catholic.

Duiven
The St. Remigius is a Gothic pseudo-basilica with a Romanesque tower and a neo-Gothic transept and choir. This eastern part was built in 1910-1911 and was designed by J.Th.J. Cuypers and J. Stuyt.
Location: Remigiusplein 4

Groessen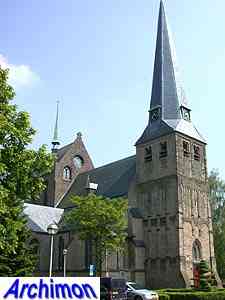 Like the St. Remigius in Duiven, the St. Andreas of Groessen has a Romanesque tower, a Gothic nave and a 20th-century eastern part. The latter was designed by H.W. Valk.
Location: Dorpstraat 7

Loo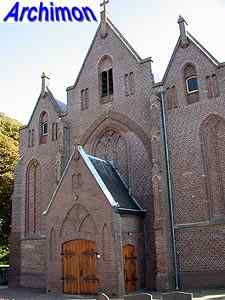 The St. Antonius Abt of Loo is one of the oldest churches designed by A. Tepe that still exists. It is also probably his first hall-church, dating from 1873-1875.
Location: Loostraat 35