Zaltbommel (G)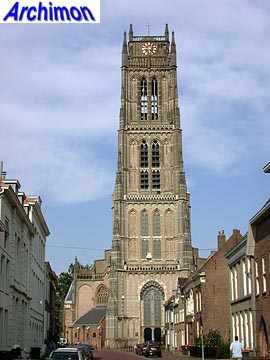 The Grote of St. Maartenskerk ("Great Church or Church of St. Martin") is one of the best preserved examples of Lower Rhine Gothicism. While the choir dates from the 14th century and is rather modest in style, the nave and especially the tower are richly ornamented. During the Reformation it became a protestant church but it is no longer used for regular services.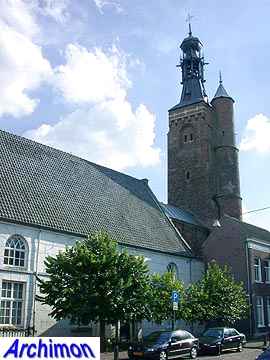 The Gasthuiskapel was built as the chapel of a hospital in the 15th century. It's a one-aisled building from the 15th century. Originally it must have been in Gothic style, but it was drastically altered in the 19th and 20th centuries.
The Roman Catholic St. Martinus dates from 1837 and is in neo-Classical style. It's very similar to many other churches from the same period, and was not designed by a true architect but by government engineer E. Kroon.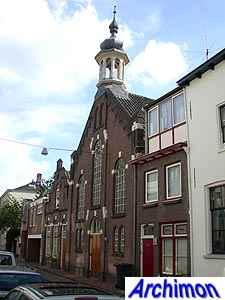 Eben Haëzer is the name of this protestant church, designed by E.G. Wentink and built in 1900. Originally it was built for the Gereformeerden protestant denomination but as a result of increased cooperation between protestant denominations it is now used by all protestants.
Back to the Province of Gelderland