Wijchen municipality (G)
Wijchen is a municipality around the village of the same name. Part of the municipality is the former village of Woezik, now a part of Wijchen, and several true villages, including Leur, Hernen, Bergharen and Balgoij.
Wijchen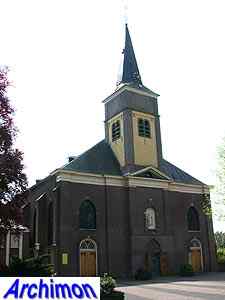 The St. Antonius Abt is a three-aisled hall-church in neo-Classical style, built in 1853-1854 after a design by G. Gradussen. Although it's hard to see, the tower is much older; the lower part dates from the 12th century, the upper part from the 15th.
Location: Oosterweg 2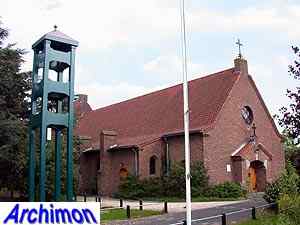 The former village of Woezik is now a neighbourhood of Wijchen. Its church is the catholic St. Paschalis Baylon. It was built as a temporary church just before the Second World War and had been designed in Traditionalistic style by H.C. van de Leur. In 1946, when it had been decided not to replace it, the same architect enlarged the church. The modern tower was built in 2005.
Location: Woeziksestraat 324

Leur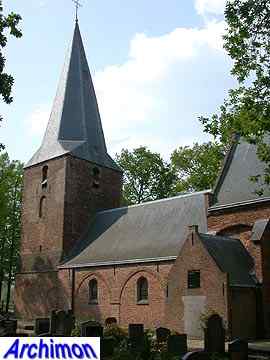 The reformed church of Leur consists of a tower from the 13th and 14th centuries, a nave from the 14th century and a higher choir built in ca. 1500. The arches in the wall of the nave once gave access to a side-aisle, which was demolished in the 17th century.
Location: Van Balverenlaan 4

Hernen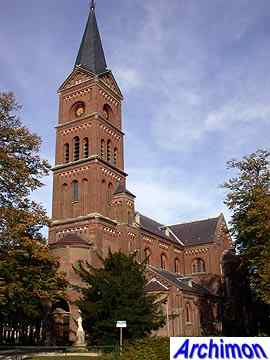 The catholic St. Judocus of Hernen is one of only five churches designed by P.Th. Stornebrink and is in neo-Romanesque style. It was built in 1891-1892.
Location: Dorpsstraat 35
Bergharen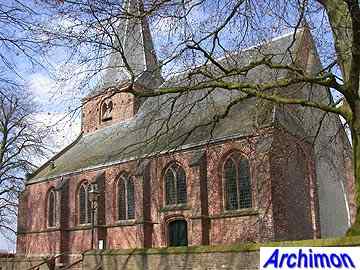 The reformed church of Bergharen was built in the 15th century, incorporating a tower from the 14th century which itself contains a part of a Romanesque church from the 12th century. The choir was demolished in 1826.
Location: Veldsestraat 16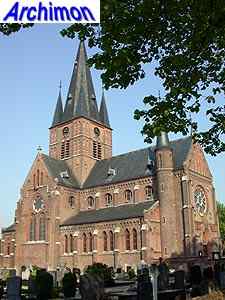 The big St. Anna shows that Bergharen is a mostly catholic village. The neo-Gothic church dates from 1893 and was designed by C. Franssen.
Location: Dorpsstraat 48
Balgoij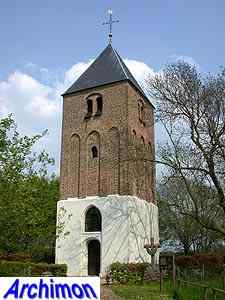 The old tower of Balgoij dates from the 15th and 16th centuries and is all that remains of the former church, which was demolished in 1914.
Location: Torenstraat 22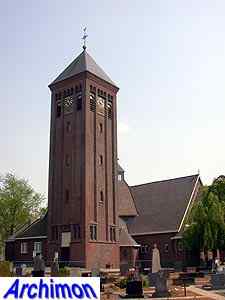 In 1912-1914 a new church, the current St. Johannes de Doper, was built at the other end of the village. It was designed by J. van der Valk.
Location: Boomsestraat 2