Tiel (G)

Tiel is a town in the Betuwe region and is one of the oldest in the country. The municipality of Tiel also encompasses the villages of Wadenoijen and Kapel-Avezaath.

Tiel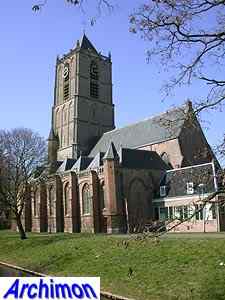 At the peak of its glory Tiel had two big churches, one for the noblety and one for the citizens. The first one, the St. Walburg, was demolished in 1680. The second one we see here. This St. Maartenskerk (church of St. Martin) has had a long history of changes and rebuilts. Excavations showed that its oldest parts date from the 9th century and that the church was built in no less than eleven stages. The last stage was never finished because of the Reformation.
The St. Caeciliakapel ("chapel of St. Caecilia") was built as a chapel of an Augustinian convent that has vanished over three centuries ago. The nave of this late-Gothic building dates from c. 1450, the choir from c. 1500. Since the Reformation this building has been a Lutheran church, and is now a Reformed church.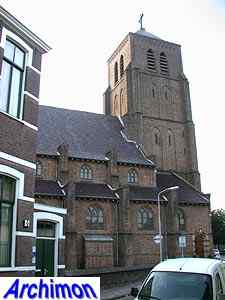 The catholic St. Dominicus was built in 1939-1940 to replace a previous building that was destroyed by a fire in 1938. The new church was built in Traditionalist style and was designed by architect J.J. van Halteren.
Kapel-Avezaath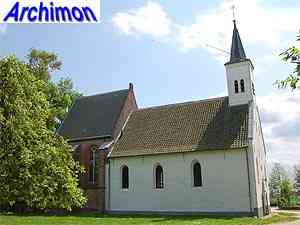 The reformed church or Agatha Capel of Kapel-Avezaath is a small one-aisled building with a plastered nave from the 14th century and an unplastered higher choir from the 16th century.

Wadenoijen
The reformed church of Wadenoijen dates back to the early 12th century, when a Romanesque church was built. Of the original church most of the nave still remains; only part of the western trave was demolished in ca. 1200 when the tower was built. The Gothic choir dates from the 15th century.
Back to the Province of Gelderland