Oldebroek municipality (G)
Municipality in the north of the Veluwe region. It consist of Oldebroek and the villages Bovenveen, Eekt, Hattemerbroek, Kerkdorp, 't Loo, Mullegen, Noordeinde, Oosterwolde, Posthoorn, Voskuil, Wezep and Trutjeshoek.
Oldebroek
The reformed church of Oldebroek combines a medieval tower and choir with a 19th-century nave in neo-Classical style.
Location: Zuiderzeestraatweg 106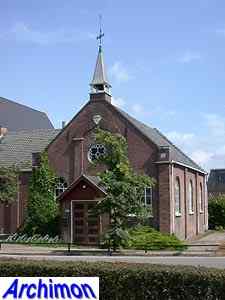 Luctor et Emergo is the name of this small Evangelical church. It was built in 1893. A larger church was built next to it in 2004-2005.
Location: Mheneweg N3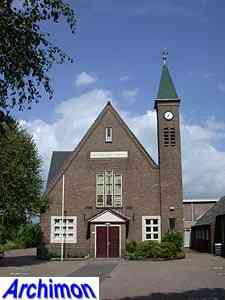 The Free Evangelical church was built in 1931 and is in a plain Traditionalist style.
Location: Zuiderzeestraatweg 226
Oosterwolde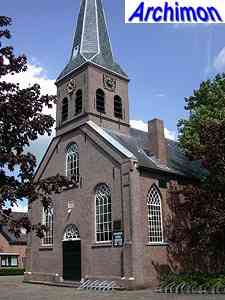 The reformed church of Oosterwolde was built in 1845 and replaced a medieval church elsewhere in the village. The church is in neo-Classical style and was enlarged several times.
Location: Groote Woldweg 26
Wezep
The reformed Dorpskerk was built in 1862 in an Eclectic style. The church was enlarged twice, in 1911 and in 1938.
Location: Stationsweg 2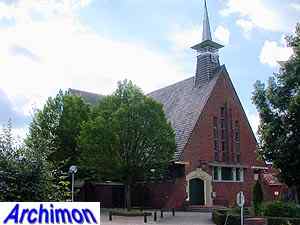 The Gereformeerde kerk or Morgensterkerk was built in 1939 and is a late example of a church in Expressionist style. It was designed by M. Veen.
Location: Zuiderzeestraatweg 503
Hattemerbroek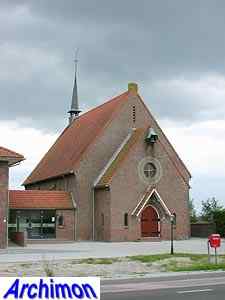 Hattemerbroek has a catholic church, although it lies outside the actual village. The O.L. Vrouw ten Hemelopneming was designed in Traditionalist style by H.C.M. van Beers and built in 1931.
Location: Zuiderzeestraatweg 7