Neerijnen municipality (G)
The Neerijnen municipality consists of several villages in the Betuwe region of Gelderland. This page shows some of the churches in this municipality.
Neerijnen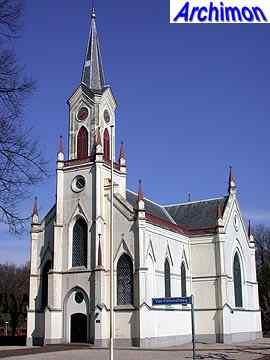 The reformed church of Neerijnen is an excellent, although rather late, example of the early neo-Gothic style and dates from 1865. Architect was probably A.M.A. Gulden, town-architect of Zaltbommel.
Location: Van Pallandtweg 12, Neerijnen
Opijnen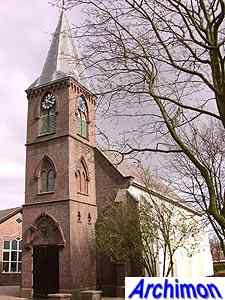 The reformed church of Opijnen isn't in any particular style. It's just a simple white-plastered one-aisled building. It dates from ca. 1860. The neo-Gothic tower was added in ca. 1925.
Location: Stoepstraat 2, Opijnen
Varik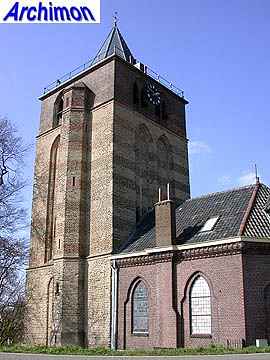 Of the medieval church of Varik only the tower from the 15th century remains. It's a robust tower of brick and tuff with some nice Gothic details, standing at a very picturesque location next to a dike.
Location: Waalbanddijk 14a, Varik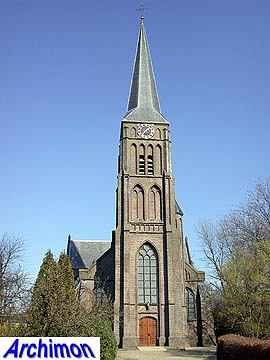 The catholic St. Petrus en Pauluskerk from 1879 is a neo-Gothic church designed by architect A. Tepe, who designed many similar churches.
Location: Grotestraat 21, Varik