Lienden (G): reformed church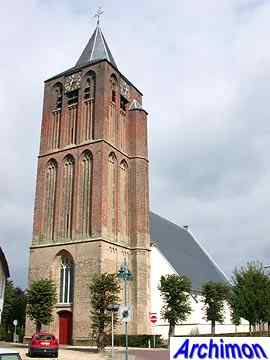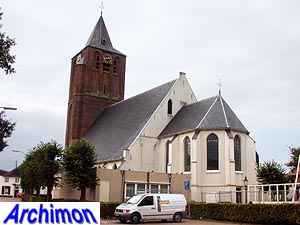 The reformed church of Lienden is a late-Gothic three-aisled pseudo-basilica. The oldest part of the church is the modest choir with attached sacristy, which was built in ca. 1400. The higher nave was built in the first half of the 15th century. After the nave had been completed in ca. 1450, the tower was built. The lower part of this tower was built of tuff of an earlier church and is decorated with details that are closely related to Romanesque. The upper two segments are mostly built of brick and are decorated with tall niches.
Nave and choir are covered in typically protestant fashion with a coat of white plaster. The entrance at the east end of the choir was probably added in 1871.