Heumen municipality (G)
Municipality located south-east of the city of Nijmegen, consisting of the villages of Malden, which has no church of any architectural value itself, Heumen, Overasselt and Nederasselt.
Heumen
The reformed church of Heumen is a small one-aisled building consisting of a nave from the 12th century, a tower from the 14th century and a choir from the 15th.
Location: Dorpsstraat 19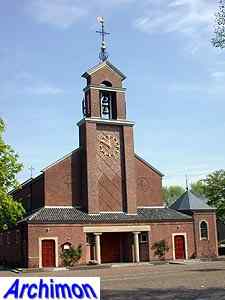 While the reformed church survived the fighting of 1945, the big catholic church didn't. In 1951-1952 the new St. Gregorius was built, a church in traditionalistic style, designed by E. Nijsten.
Location: Dorpsstraat 32
Overasselt
The former reformed church of Overasselt, now a museum, is the 15th-century choir of a church that was otherwise demolished in 1710. Obviously this building was large enough for the protestant minority of the village.
Location: Valkstraat 7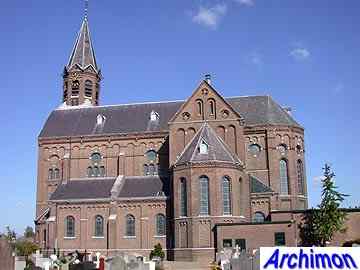 The St. Antonius Abt was built in 1891 after a design in neo-Romanogothic style by C. Weber. Like other churches by Weber from this period, this one has a dome on the crossing; for financial reasons however it is hidden underneath the roof.
Location: Hoogstraat 9
Nederasselt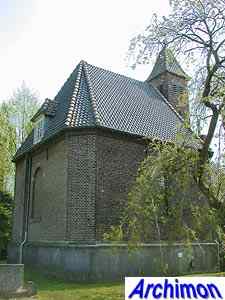 The reformed church of Nederasselt is a small, square building, built in 1804. In 1934 a tower, porch and consistory were added, designed by E. Hekkelman.
Location: Klokstraatje 2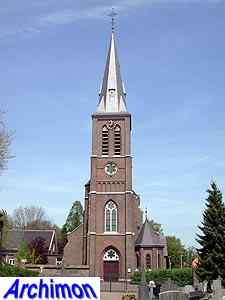 The catholic St. Antonius Abt is a three-aisled basilican church, built in 1890-1891 and designed by C. Franssen.
Location: Kerklaan 8