Harderwijk (G)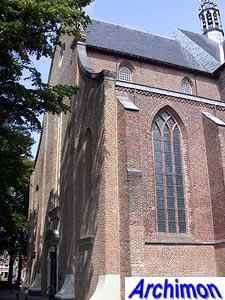 The reformed Grote Kerk ('Great Church'), in catholic times dedicated to Mary, dates from the 14th and 15th centuries. When in 1797 the tower collapsed most of the nave was destroyed as well. A new facade in Louis XVI style was added later.
The Catharinakerk was the chapel of the St. Catharina convent. It was built in 1502. In 1912-1913 the originally Gothic chapel was restored in neo-Gothic style by J.Th.J. Cuypers, after which it was used as a catholic church until 1953. Today it's used for exhibitions.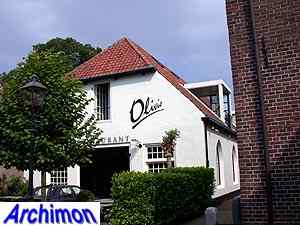 Although this building looks like a farmhouse, it is in fact the Agnietenkapel, the almost unrecognizable former chapel of a monastery. In 1577, when catholicism was outlawed, it became a carpenter's workshop. The rest of the monastery was demolished since. It's now a restaurant.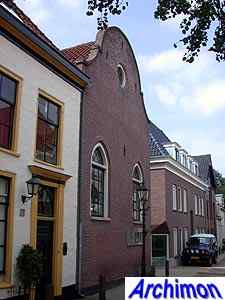 The former synagogue, a building from 1839-1840. Note the shape of the gable, which was possibly inspired by that of the reformed church.
Back to the Province of Gelderland